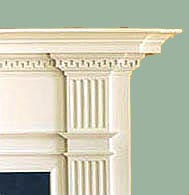 A porch can mark the entry to the house, the passage between inside and outside, and can provide an outdoor room sheltered from the sun or rain. The character of the home can be fully expressed in the details of the porch. We take care to design the details to meet our clients' aesthetic and budgetary concerns. Materials can be selected for beauty as well as for lower maintenance if desired.
Whether it is a front porch, a screened porch, or a covered porch for entertaining, we consider the proportion of the space, its relationship to the house and garden, and consider its use for all seasons of the year. Furniture arrangements, storage needs, a fireplace, and lighting and fans can all be considered when preparing the designs for a porch. Porch columns, ceiling and flooring, and railings all come into play when designing a porch to compliment the owners' house and gardens.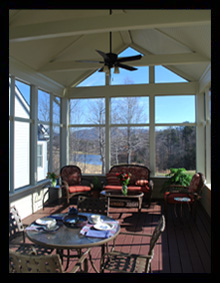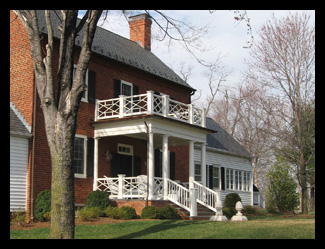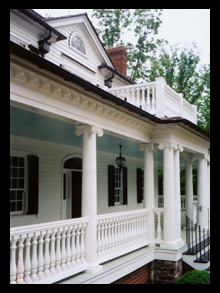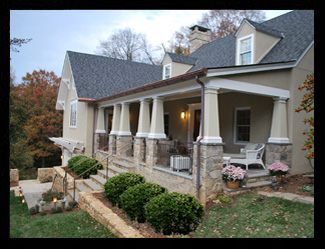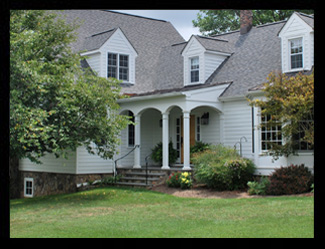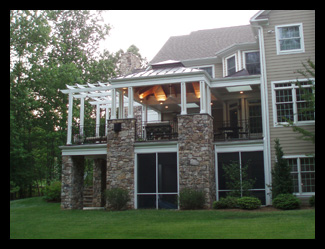 © Candace M.P. Smith Architect, P.C. - Some photographs by: Charles Shoffner
SGA: Project by Candace Smith, Principal-In-Charge, while at Smith Garrett Architects, P.C.
CMPS: Projects by Candace M.P. Smith Architect, P.C.
Website Designed and Maintained by: MBW Design
Candace M.P. Smith Architect, P.C. - 202 Sixth Street NE - Charlottesville, Va. 22902 - Tel:434.963.4500
CANDACE M.P. SMITH ARCHITECT, P.C.